Salesforce CPQ - Learn more about this in-demand certification and how Mountain Point is delivering value in the quote-to-cash processes with our customers.
Anyone with experience taking the Salesforce examinations knows that it is not a simple undertaking and those familiar with the Configure Price Quote (CPQ) examination know this to be quite an understatement. The Salesforce CPQ certification is one of the most complex exams that Salesforce has to offer and has given even the most experienced Salesforce professionals a cause for distress. With all this being said, those who have earned the CPQ certification have proven to be true experts in this field of work.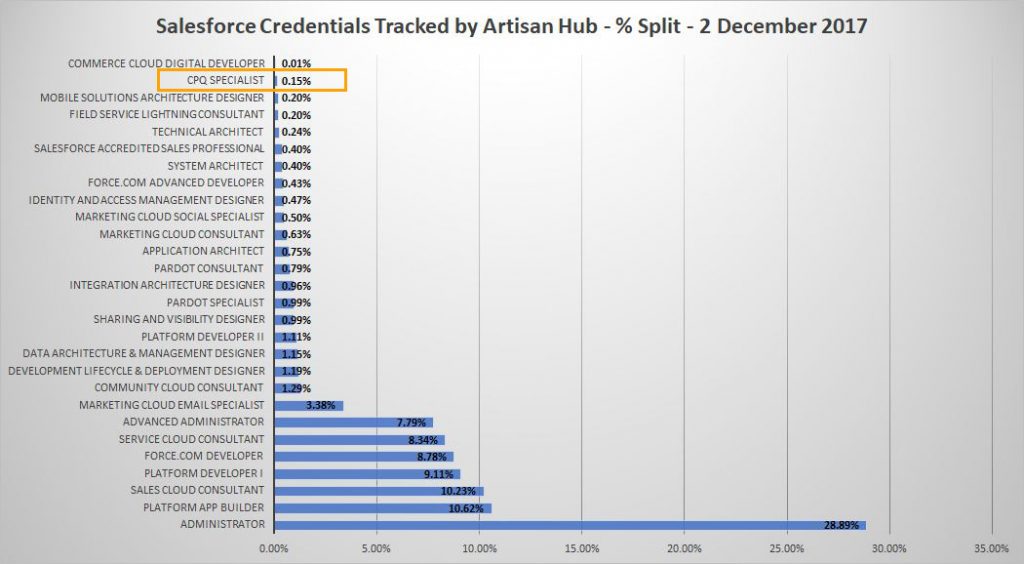 We are proud to announce that our Solutions Architect , Billy Weisgerber, is one of those experts. Billy has shared his experience and advice with us so that those interested or already preparing for the exam have a better understanding of what to expect.
In his own words, here's what Billy had to say about the exam process:
Taking the CPQ Certification is probably the hardest thing I have taken yet. Despite that, there were few multiple selection questions where Salesforce really gets you when it comes to the terms that you must get exactly right. The instant that you start questioning the difference between Base and Source when it comes to Percent Total Pricing, is when you start to question the rest of the Terminology questions, but then again, you may get thrown a bone in a question later in the exam that might help you. Alongside of that, the configuration questions give you so many options, and you may be able to eliminate one, but then there are three that would answer the question and you narrow it down to the one that exactly answers the scenario (maybe not how you would handle it).

With all of that being said you are probably thinking "Thanks for the scare, now how do I pass it?" The answer is simple, hands on experience and a lot of it. After having gone through a few implementations, I was able to try out how different things function and work within CPQ.

Also, reading through Salesforce's white papers online are very beneficial mainly because there are normally questions that people ask that you could try and figure out and learn even MORE! That's exciting, now isn't it?

But in the end, best of luck, you'll need it!